This article was generated by AI from the YouTube transcription of the video:
How to Search Through Videos Online Using Transcript Keywords | Online Transcription & Video Editor by Type Studio.
A Guide to Keyword Searching in Videos using Type Studio
Introduction to Video Keyword Searching
In the era of visual content, the need to comb through videos for specific words has arisen. This activity, aptly termed "Video Keyword Searching," engages a programme to locate precise segments of a video where certain spoken words can be found. Type Studio has developed such an application.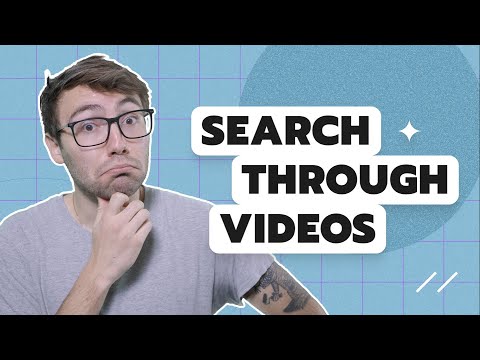 .
Getting Started with Type Studio
To commence, navigate to TypeStudio.com, found in the topmost right, and sign up for a free account. Once successful, start a new project and locate the video you desire to edit. Drag and drop the chosen video, let the system upload it, and it will be inputted into the programme.
Transcription and Video Preview
Upon successful uploading of the video, a transcription appears on the left side, and a video preview displays on the right. Quick edits can be made to the video by simply highlighting the transcript portion that corresponds with the unwanted video segment, then employing the delete key on the keyboard or deleting option available in the programme. If unsatisfied with the edits, the undo button can revert the changes immediately.
Keyword Searching
To enable the keyword searching feature, proceed to the top centre and click on the search button. Key in the word of interest; in this instance, let's infer it's 'Twitter'. The system will track down specific words, keywords, and phrases mentioned throughout the video, saving one the time trawling an entire video timeline.
Exporting the Edited Video
Once satisfied with the video edits and search, export the video by clicking Export and then Download video found at the top right. This action will prompt the video to render and direct you to a sharing page.
Video Sharing and Download Options
At the sharing page, one can make the video public and share using a provided link, or directly download it onto their computer.
Conclusion
This simple tutorial has demonstrated how Type Studio enables effortless navigation through a video without needing tiresome manual scrubbing. Users can now follow the steps and easily find segments within videos pertaining to specific search items. Please click subscribe to stay up to-date with the developments and features available at Type Studio. Thanking you for your time, awaiting our next interaction.
Generated from the video How to Search Through Videos Online Using Transcript Keywords | Online Transcription & Video Editor by YouTube Transcript Generator.