This article was generated by AI from the YouTube transcription of the video:
YouTube Marketing in 2022: A Complete Beginner's Guide 📔 by YouTube Marketing with tubics.
Mastering YouTube Marketing: A Comprehensive Guide for The Beginners
Crafting Strategic YouTube Marketing
To guarantee that your content catches eyeballs, always offer value. Consider three primary questions before creating your content:
What type of content interests your audience?
Would they voluntarily consume this content?
What value does your content provide?
People tend to extract three kinds of value from videos - gaining knowledge, seeking entertainment, and experiencing emotions. Each video you create should offer at least one of these values.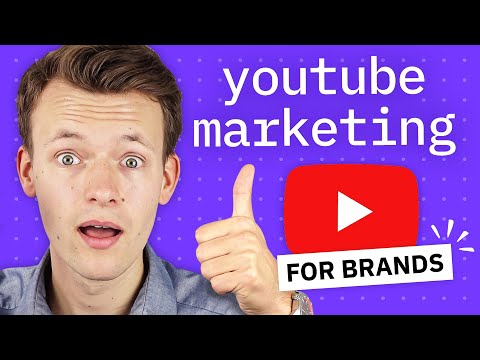 .
Establishing An Effective YouTube Channel
There are two prominent types of YouTube channels: Regular and Brand channels. It's suggested to set up a brand channel since it allows one to share channel access with employees and others contributing to the channel.
Certain vital design elements should grace every channel: a profile picture, custom thumbnails, and other elements denoting branding. Ensuring consistency in these elements is key. Another pivotal aspect is an introductory video for channel branding. It's noted here that while this video should be comprehensive and entertaining, it's recommended to be less than seven seconds long for maintaining viewer interest.
Acquiring your Initial YouTube Subscribers
Securing subscribers, especially the initial batch, poses to be quite the challenge for brands venturing onto YouTube. However, several strategies can be employed for this task:
1) Utilizing Existing Social Media:
Leverage your audience on platforms such as Twitter, Facebook, Instagram, newsletters or blog to direct them towards your YouTube channel.
2) Collaboration with Other Channels:
Connections with larger or similar audience channels could result in beneficial collaborations.
For the long term, it's suggested to tap into the two types of organic YouTube traffic: Suggested and Search traffic. Targeting search traffic is usually easier for obtaining initial views. This implies optimizing for Search Engine Optimization (SEO) specifically on YouTube.
The optimization involves defining a keyword you wish to rank for and incorporating it into your video description, title, and tags for greater visibility in search results. Having YouTube-specific SEO tools such as those by tubics is ideal for this purpose (www.tubics.com).
In case other strategies don't yield results, resorting to paid traffic is an option. However, merely increasing footfall on a poorly designed channel is not the way to go.
About tubics
tubics is a state-of-the-art YouTube Marketing software that aids businesses and creators to make their videos more discoverable on search engines such as YouTube and Google. It offers an exceptional service similar to what Search Engine Optimization (SEO) provides for websites, and yet it's uniquely designed for YouTube videos. Users get tangibly effective suggestions for optimizing their videos and can implement them directly within the software. Sign up free at www.tubics.com.
For more videos, consider subscribing to @tubics' channel. Also, feel free to connect with them via Facebook and LinkedIn. Check out their other videos here. To explore more about Jan's channel 'So geht YouTube', visit their channel. Browse through tubics' Imprint.
Final Thoughts
Deciding to venture into YouTube marketing for your company can lead to many questions - from which videos to create to how to garner views. Following the strategically designed steps and guidelines in this guide, you can effectively navigate the early stages of YouTube marketing and substantially enhance your success on this platform.
Generated from the video YouTube Marketing in 2022: A Complete Beginner's Guide 📔 by YouTube Transcript Generator.